Hello world. Here in Nicaragua summer break is just over. And I am as white as ever, I stayed home watching Japanese dramas and movies, catching up with manga and finishing some animes.
And this post is exactly about all that. So it is basicaly recommendations of movies, series and along with that music.
By the way, this post is written in English because actually my readers are mostly from Germany and USA, according to the stats.
I am going to try to create an organised list rom the first discovery to the last one, mostly, based in media kind.
MANGA
This is actually a bit of cheating, because I went to a FB group asking for recommendations... oh well, here are the mangas (and animes) I read/watched.
Blue Spring Ride (AOHARAIDO)
All the mangas I read are short (no more than 50 chapters). This one reminded me a lot to Highschool Debut: the female lead is really concerned about what others think of her, the male lead has a dark past hunting him. You get to love both the main characters and the secondary ones.
About the anime, it is pretty much the same thing as the manga, no big deal. But I did fell in love with the leading male's voice actor, my life is not the same now, thanks to Yuuki Kaji.
A live action movie was released last year in December, have to wait for the DVD to find it online later tough... looks promising since Tsubasa Honda is very similar to the original.
The Monster next to me (Tonari no Kaibutsu-kun)
This one reminded me of Lovely Complex (a manga I have read a couple of times), so I loved it. It's the one with the most comedy out of all the shoujos I read this season. It is a little sad you can't go deeper into the secondary character's after story, but it has a great happy ever after ending, just like the
I give my first love to you
manga.
Again, the anime is the same, in fact, if you are kinda lazy, you can watch the anime and then start the manga right where the anime ends.
House of Sun (Taiyou no Ie)
I actually found this picture randomly and google it. Since I love sunflowers I wanted to know about it. Turns out this manga won the Best Shōjo in 2014 for the Kodansha Manga Awards. So I gave it a chance. It is interesting from a
slice of life
point of view, and there is a super-mega-cho-kawaii shiba inu. So I enjoyed it a lot.
It has no anime.
Besides that I obviously took a chance to catch up with One Piece, Sugarless, and Blue Exorcist, all awesome shonen mangas.
ANIME
I think the only one I saw was
Say I love you (Sukitte ii na yo)
. I liked the animation style, reminded me a lot of Kimi ni Todoke. Also, it was my first time listening to sentences ending in ~nya (a sound that cats or feline-like characters do), the cat of female lead had some seconds to share his thoughts at the ending of some episodes, so I learned something new I guess... But the manga is so much better so really people no need to see it.
M U S I C
Ok, this is going to be long. Sorry.
I should start sharing links right? I mean, a lot of manga names but no links... hello? You are being useless Maria. Ok. Ok. I will give you some youtube videos this time. I actually went to my iTunes list to post this in the order I found the artists:
FUJIFABRIC
The first song I heard was
Blue
, but
Life
is more genki so here is the
link
. Both songs are from anime.
SUNEOHAIR
Another one I found through anime, here is a
video
of their '
slow dance
' song. I also recommend
Sarari
.
ONE OK ROCK
Actually, I am their fan since the Rurouni Kenshin song 'The Beginning'. And here I am promoting their new album 35xxxv. The popular songs from this one are
Mighty Long Fall
and
Cry Out
, but my favourite is Memories.
Cheetah
The rapper who won the TV reality show called Unpretty Rapstars. I hope I get to see more of her 'cause
this song
is awesome.
Jessi
She is a senior in the music industry, but I didn't know until her group released the song '
Can you hear me'
. She has great vocals and a strong rap, check her out
here
.
Kisum
Actually I have no idea who she is, I just loved the fact that she sang with Insooni. And a rap song about how important is your mother is just great, the collab can be seen
here
.
FTISLAND
I keep track of this band because of the vocalist, he looks like such an honest person. I support them because even in their agency they are kind of sub-estimated. I just hate that! I love their Japanese songs (like
To the Light
). But right now they are on this list because of their recent album I WILL and their (not so easy to sing) song
PRAY
.
MFBTY
Hip hop/R&B in Korea wouldn't be as big as it is without these guys. "My fans are better than yours". I got to see their last
live performance
, and felt the need to share their music, check this
video
with english subs.
CRUDE PLAY
An ikemen band with the charismatic Miura Shohei as the vocalist. The song 'Graduation' gives you a fun and nostalgic feeling from high school days, enjoy the fun
PV
. I am definitely supporting this band from now on. Even though they were created for a movie, I'll cross my fingers.
Leo Ieiri
I actually know about her from long time ago, but I never actually paid attention to her songs. She appeared in my youtube home page as a recommendation. I saw an actress I knew in one of her music videos, and said: let's give her a chance. The video was pretty and I was identified with the '
miss you
' lyrics. But what made me download most of her songs, was listening her voice
LIVE
. She is awesome.
MOVIES
Like the anime section, just one.
The freaking weird english title is "
The Liar and his Lover
". I am currently reading the manga that gave birth to this movie. It is pretty much the same, but the freaking manga is bimonthly so it's been like 6 years and no end... damn it...
*deep breath*
I actually watched the movie because of Takeru Sato (the oh mighty Kenshin Himura actor). The good thing is that the movie is about the band I mentioned before (CRUDE PLAY), so cute guys on screen. I can say I invested my time in a good way, since I got to download nice songs and saw Takeru Sato-sama making music: good music + a cute guy = heaven.
Dramas
I finished a couple of doramas I had on hold.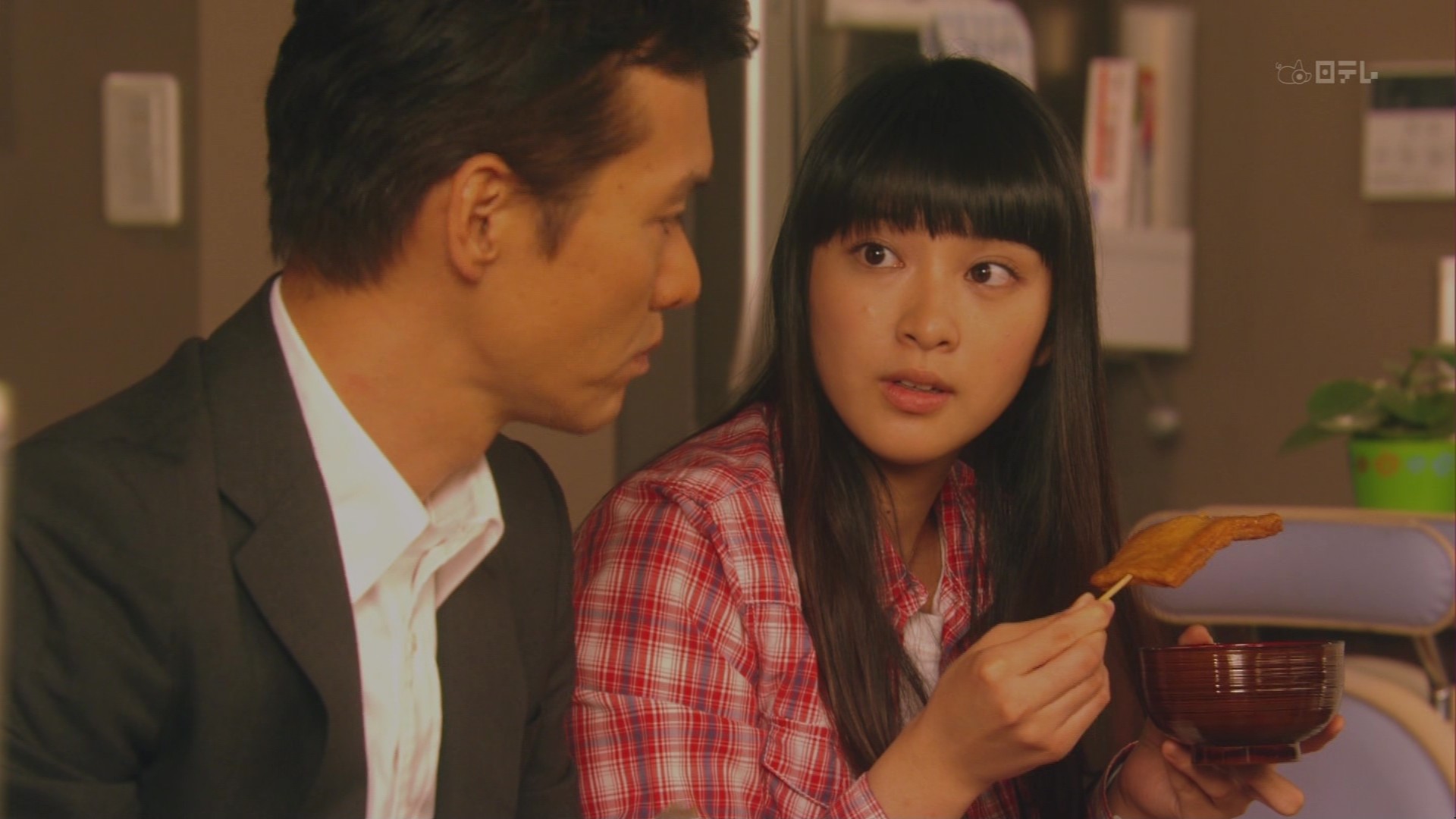 The comedy
Toukyou Zenryoku Shoujo
(Flat Out Tokyo Girl), that took me like two years to finish because it is actually not that funny nor that interesting in the last episodes at least...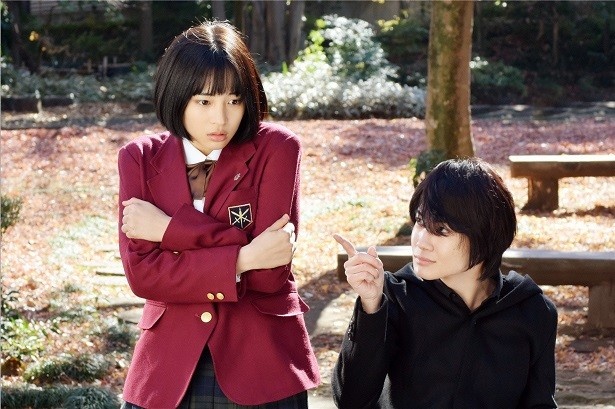 Gakkou no Kaidan (School's Staircase)
I love dramas that point out the flaws of the education system (like GTO). This one has a little bit of suspense, a little bit of comedy, a little bit of romance... just a little bit. So it is interesting in its own way. Ryunosuke Kamiki was the reason I watched this, his acting is just really catchy. Again, Rurouni Kenshin's live action unleashed my desire for more Kenshin, more Soujiro and more rock.
Zettai Kareshi (Absolute Boyfriend)
This is from a manga with the same name. It has an anime, a Korean drama version and a Taiwanese one too. So many adaptations are enough to know: the story is good.
Of course, I watched the Japanese version, which is funny enough to keep you wanting to see one episode after the other. To my surprise, the
ending song
is one I really really like since long ago, and that definitely was a plus. The main cast: really good looking people (Saki Aibu, Mokomichi Hayami and Hiro Mizushima). It involves robots, love, family, and again, comedy, a lot of comedy. I tried to find a decent short video of the drama,
here
is one.
That is pretty much it. Actually, I found my
old blog
, and my nostalgia is the reason behind this long post...